Ocean Freight
The Ocean Freight service with us is subject to many advantages, including the speed of shipping and delivery, and ensuring the safety of the shipment.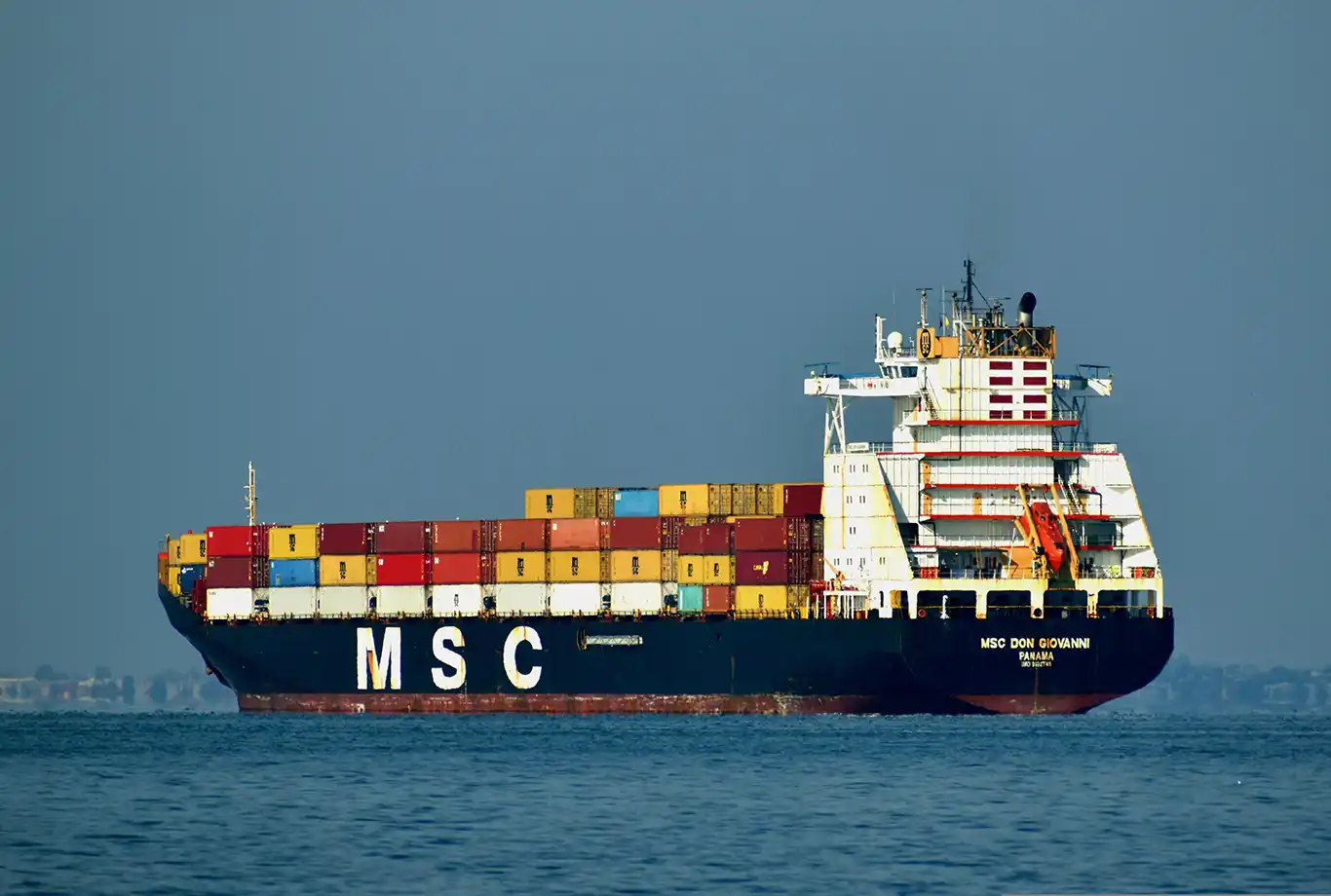 Ocean Freight
Being of reasonable cost and suitable for various sizes and weights of cargoes, ocean freight is one of the most important freight solutions for commercial shipments.
Having developed though years passing it has become a cornerstone in freight, trading and logistics services as it is practical and convenient for serving different purposes as required by the different and various needs.
Competition in this field is fierce as rivals thrive to offer top tier services at competing prices and offering services to most of countries and destinations possible, not only the shipping companies compete but as well the shipping lines.
Shipping companies play an important role in being the moderator of shipments thus taking charge of organizing, tracking and might even help during the process of making decisions regarding the shipment and its supplier choosing, as well as being responsible for delivering the cargo to a warehouse in the port or in a destined warehouse upon request.
Turkey being a link between the west and east due to its remarkable geographical positioning offering Turkey multiple ports that serve as well as shipping terminals.
Turkish authorities never spared an effort in order to make Turkey a pioneer in logistics services as they have achieved a massive industrial revival that paved the way for their great economic growth that ended with Turkey becoming a country possessing all that it takes to lead in the shipping field.
Daimoma offers integrated services in shipping field from Istanbul to most of the countries of the world and vice versa.
Naval shipment systems at Daimoma
Full Shipment (full container load) :
In case of huge sizes or heavyweight shipments this system is the best as it offers a bundle of reasonable rate, efficiency, safety as well as the ease of loading the cargo form the supplier and unloading it at the destined location.
Partial shipment (combining small loads) :
A system of sharing where different customers' shipments are gathered in a warehouse and put in one container where the container price is then split between the customers so it offers a convenient rate of shipping of small or regularly sized goods but this method is time consuming thus if time is of delicacy, it is not the best choice.
Some destination countries have high shipping fees for this system of shipment thus it is better advised to review the port expenses and fees before proceeding with shipping.
What makes Daimoma a pioneer in ocean freight :
Daimoma provides warehouses for customers in Istanbul for the process of consolidating the shipments.
Daimoma provides various sizes and types of cargo containers in order to serve the varying nature and needs of shipments at the same time of providing a safe delivery of the shipment through arranging the container content properly.
 Daimoma offers custom clearance service of various kinds of goods including cars shipped to Istanbul from different origins.
Daimoma offers the service of documents handling and providing the necessary permits for exporting food, furniture and different kinds of goods.
Daimoma ensures the safety of shipments though its high-end packaging service that utilizes a high quality of packaging materials to make sure of the shipments' safety.
Daimoma offers cars shipping services from Istanbul and Turkey to the ports of Arab countries and other countries of the world and vice versa.
Daimoma is experienced in shipment managing and processing specially if the shipment is from Arab or European countries.
Daimoma has an international network of agents in ports of most of Arab, African and the European Union Countries.
Daimoma works on facilitating trading and shipping procedures between Turkey, Qatar, United Arab Emirates, Saudi Arabia and other Arab Gulf and other world countries.
Daimoma collaborates with most of navigation lines around the world as the competition in this field is mainly based on quality and price.
Daimoma services cover the ports of most cities around the world including; Arab Gulf, Saudi Arabia, Qatar, United Arab Emirates, Iraq, European countries, Sweden, Germany, Belgium, Russia, Netherlands, Asian countries, United States of America, South America, Australia and Canada.
Dimensions of the available cargo containers :
40 ft. containers :
The maximum allowed load size is around 60 m3.
Dimensions: 12 m × 2.25 m × 2.25 m (length × width × height)
The net length in usage is 11.80 meters due to deduction of 20 centimeters to open the door of the container and close it.
The maximum allowed load weight is 22 tons
20 ft. containers :
The maximum allowed load size is around 30 m3.
Dimensions: 6 m × 2.25 m × 2.25 m (length × width × height)
The net length in usage is 5.80 meters due to deduction of 20 centimeters to open the door of the container and close it.
The maximum allowed load weight is 18 tons