Air Freight
The Air freight service with us is subject to many advantages, including the speed of shipping and delivery, and ensuring the safety of the shipment.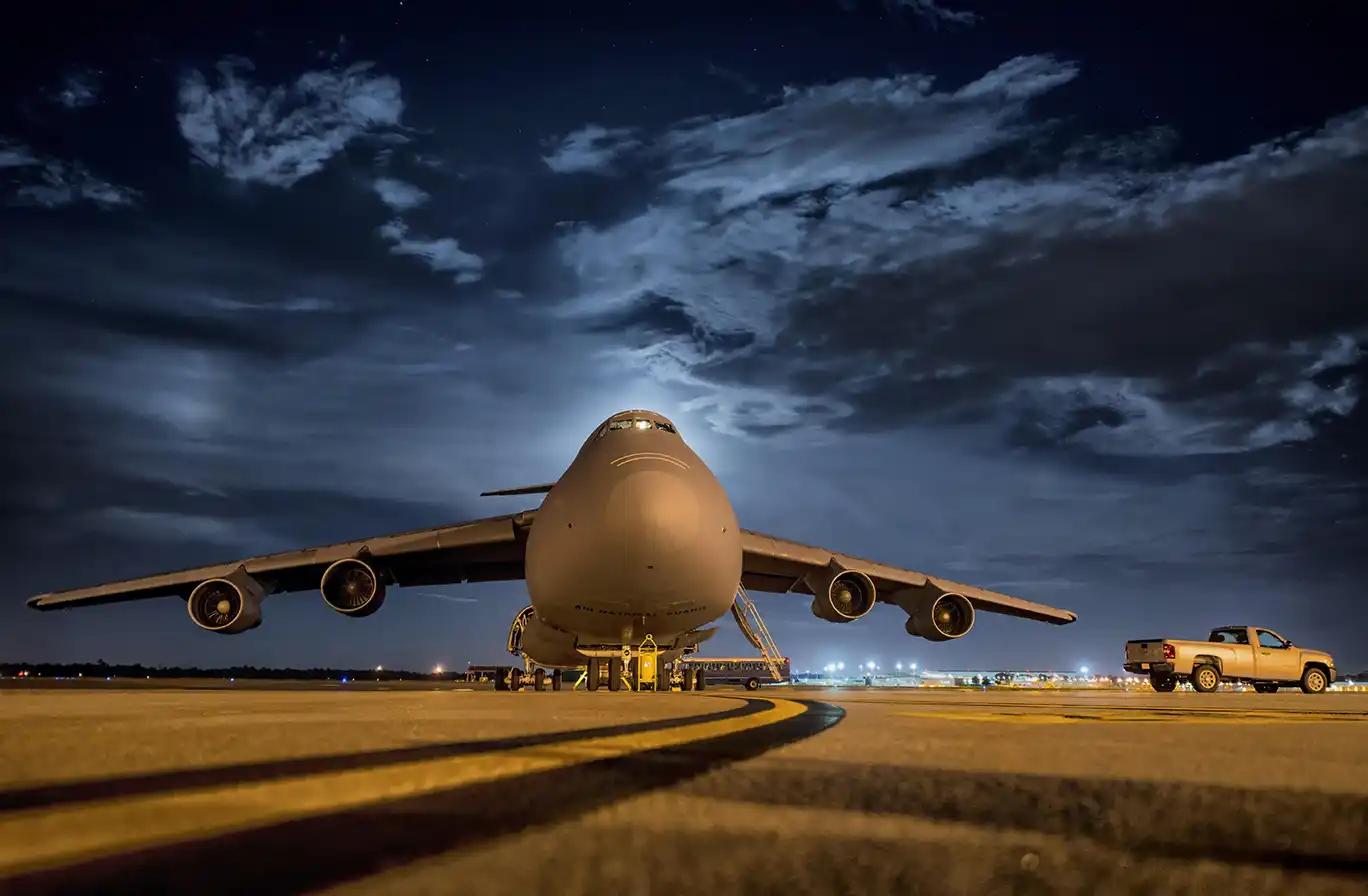 Air freight
Turkey has one on the most developed air freight systems worldwide that provides customers the most efficient services to guarantee customers' satisfaction. The advancement of this sector recently in Turkey is due to the highly specialized system and techniques adopted by Turkish airports.
Not only it shortens the delivery time but it also offers shipping varying sizes and amounts professionally at reasonable competitive prices.
Daimoma is a company specialized in freight whether ocean, air or land freight. Through experience Daimoma has majored in air freight procedures and modalities in order to offer customers the best service possible in shipping different kinds of good between Turkey and other countries.
Daimoma air freight services offer solutions for shipping from Turkey and Istanbul at a professional level to fulfill the market needs through different international airlines. Daimoma's air freight service includes receiving the shipment and preparing it through packaging if needed and provides custom clearance, documentation and insurance services and then Daimoma delivers to the customer's location whether it is the airport or inside the destined country.
Why pick Daimoma for air freight :
We at Daimoma work relentlessly to offer the best services possible, in these terms we cover all international airports around the globe and we partnership with the best airlines companies to ship our dear customers' goods to make sure that the shipments are safe properly managed and delivered at the shortest time possible.
Being specialized in this area we provide the following services related to air freight; proper documentation of the shipment, cargo insurance, custom clearance and safe fast delivery.
Air fright being the fastest freight method available so it serves as the most suitable method for delicate goods such as; refrigerated goods, and medical supplies, Daimoma serves the shipment and delivers to the recipient's specified location as well, our partners in airlines has offices assigned specifically for air freight thus they provide highly professional services.
The shipment could be loaded on a passenger airplane with other luggage or on a cargo plane that is designated for freight mainly.
We at Daimoma understand the necessity of providing high end logistic services in freight industry to keep up with challenges created by the never-ending development and growth of the market.
What makes Daimoma a pioneer in air freight from Turkey : 
Daily shipping form different Turkish airports with Door to door or door to airport shipping service to any airport or country around the world.
Documents processing, custom clearance and permits preparation for importing and exporting in Istanbul as well as providing insurance service for exported goods form Turkey upon request.
Packaging services for various shipments, professional processing of refrigerated cargoes and air transit processes in Turkey.
Collaborations with best airline companies to ensure safe and fast delivery of goods whether private or commercial at best prices possible.
Daimoma never spares an effort to fulfill the customers' needs.
Daimoma provides tourists and visitors of Turkey the option to shop without worrying about excess luggage through providing shipping services designated for every kind of cargoes including personal parcels.
Daimoma's team is a highly efficient team that works around the clock to serve the customers.
Shipment storage at specialized warehouses service accompanied with the possibility of consolidation and preparation of the documents need for the shipping process.
Daimoma offers high quality air freight solutions shipping form Istanbul, Turkey to Arab Gulf countries; Qatar, Saudi Arabia, United Arab Emirates, Kuwait, Oman and Bahrain. as well as shipping to Middle East, Europe and other countries of the world and vice versa as well at best quality, speed and rates.
Daimoma offers high quality air freight solutions shipping form Istanbul, Turkey to Germany, Denmark, France, Sweden, Austria and most European countries and vice versa as well at best quality, speed and rates.